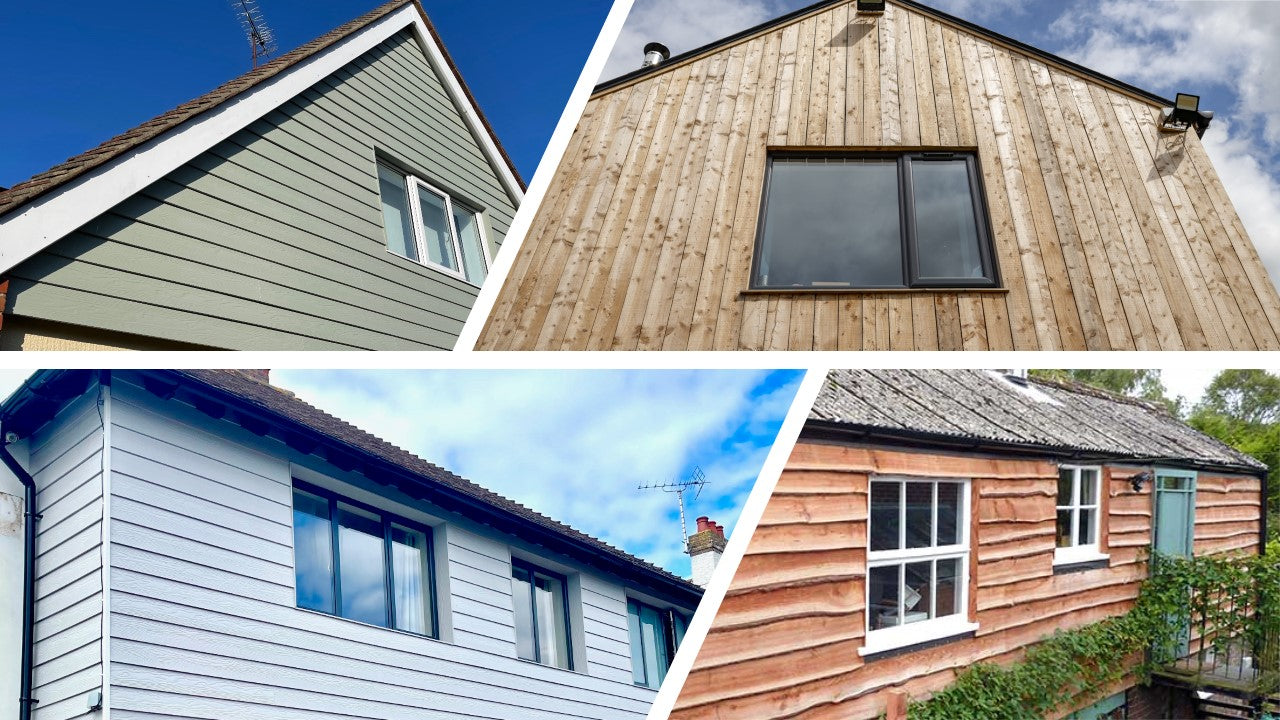 Cladding: Better. Faster. Cheaper. Job done
Sitebuddyz is your trusted one-stop shop for specialist cladding and siding tools you won't find anywhere else. Our award-winning tools are rigorously tested and built using the highest quality materials.
Shop our range of specialist cladding & siding tools
What the experts say
Roger Bisbey, SkillBuilder

"Having one guy cutting lengths while the other is fixing means you can fly through the job at three times the speed and the accuracy is assured. There are other devices on the market, but there isn't one [like the Cladman] that works with cement fibre boards and timber feather-edge."
Roger Bisby
Pro Tool Innovation Awards

"SiteBuddyz Flush-Joint siding installation kit solves two major problems. First, it helps you install siding ends perfectly flush with one another vertically and horizontally with a jig and dowel system. With the lining up taken care of, you don't have to worry about cutting boards to center and can use the full lengths until you get to the end, greatly reducing the amount of waste material and saving you money. Shadow from imperfect alignment is a thing of the past. Installing siding has never looked so good with so little waste!"
Pro Tool Innovation Awards
Professional Builder Magazine

"We're delighted to give the Professional Builder Magazine Charles Godfrey Award for Innovation to Sitebuddyz Cladman. Cladman allows one person to fix horizontal cladding to a building with ease and precision. Uniquely, Cladman works as well on man-made boards, such as cement fibre and PVCu, as it does on more traditional timber cladding, such as feather-edge and ship-lap. It also accommodates different sizes of board. A noteworthy feature is the fact that it doesn't mark the cladding in any way, which is particularly important with high end timber products and coloured cement fibre."
Cladman by sitebuddyz
Pro Tool Reviews Editor-in-Chief

"If I had a set of Cladmen when I was installing my siding, life would have been a lot easier. What the Cladman does so well is take any kind of siding installation and make it a one-man job while maintaining outstanding accuracy. Just holding the siding would be helpful enough, but no-mar rollers also ensure that pre-finished or painted material doesn't get marked up when you slide it in place."
Pro Tool Reviews Editor-in-Chief
About Sitebuddyz
Sitebuddyz is a small British company that creates innovative, high-quality specialist tools for professional and DIY cladding installers around the world.
Our products are all rigorously tested and built using the highest quality materials. Some have won prestigious industry awards in the UK and US. All are designed to pay for themselves in just a few jobs by saving you time and money, whilst also giving a premium, professional finish. We want to make cladding installation easier, faster, and less wasteful so more property owners benefit from beautiful, greener buildings, and installers achieve financial success.
We were founded by James Gibbens, a working carpenter and cladder with 30 years' experience, and a man who prides himself on inventing solutions when he sees problems on site. You can read more about James' Sitebuddyz story here and check out his tips for better cladding on our free CladHacks page or on YouTube. For everything else, check out our FAQ.
Our Story