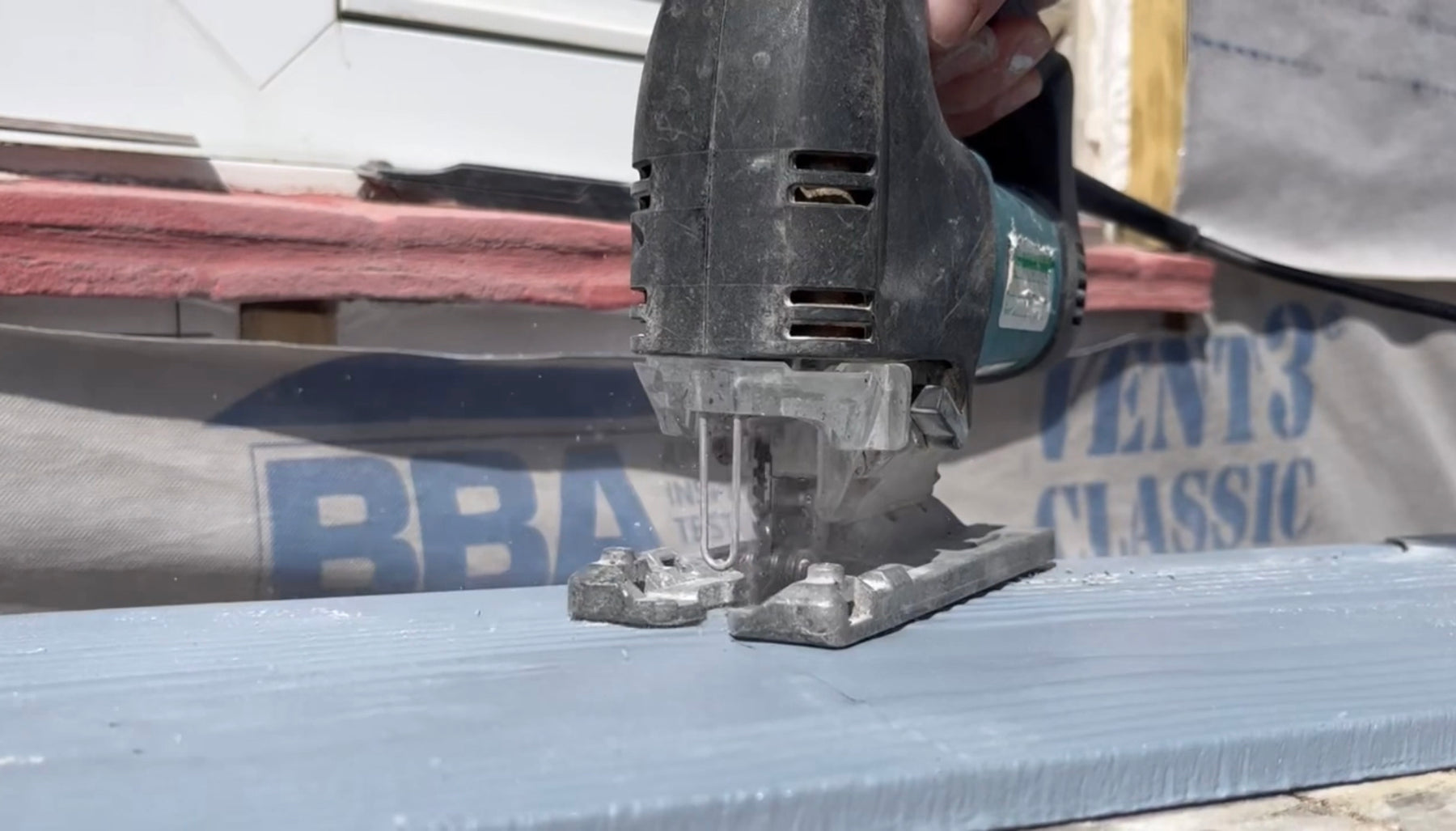 How to cut cement weatherboard around tricky pipes
Cutting cladding boards to fit around exterior pipes requires some precision and patience.
You should always use a blade that is suitable for cutting the type of material that the cladding board is made of.
On this job we needed to butt up our cedral cement weatherboards around a really tricky section of pipe work.
I started by making a rough template from an off cut, then used the Sitebuddyz jigsaw cladblade to get a really clean, tight fitting cut for the final section.
The end result on this job was a perfect fitting piece!
 Cladding: Better. Faster. Cheaper. Job done!